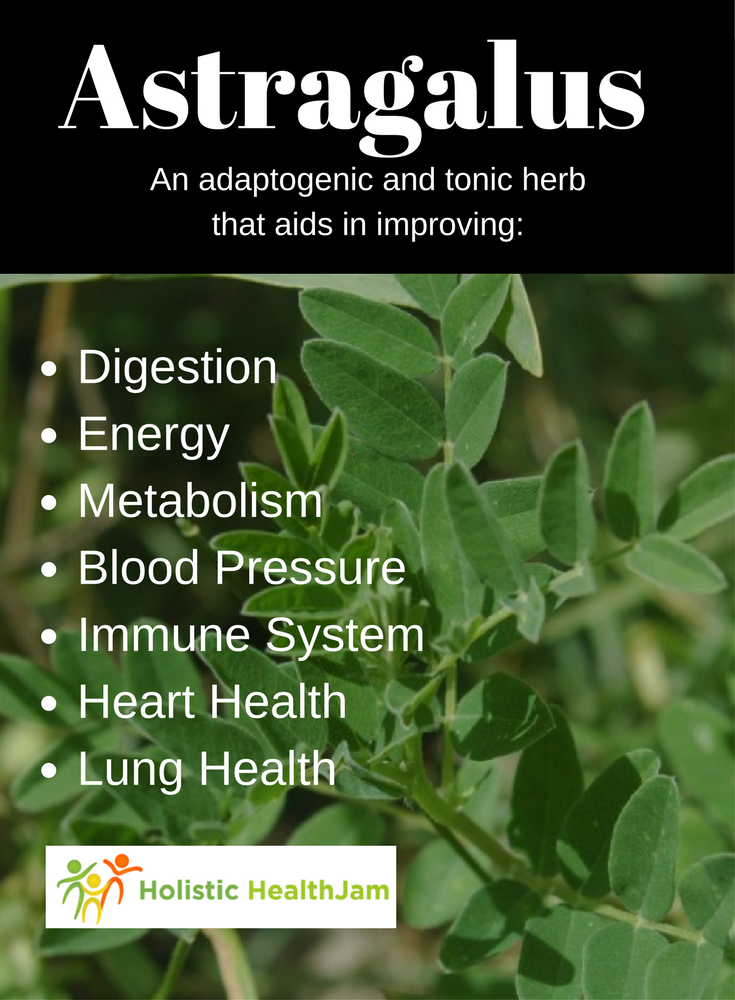 Astragalus (Astragalus membranaceus) is an adaptogenic herb used in traditional Chinese Medicine.  It is used to fight colds, flus and respiratory infections.  The root aids in the complete digestion process and provides the body with energy. It raises metabolism and lowers blood pressure. It's actually a heart and immune system tonic as well, which is also important for the process of weight loss. This herb is great for extra energy in the gym and even to keep you motivated, as its adaptogenic properties deal with adrenal fatigue and emotional stress.
Studies and Research on Astragalus:
Possible side effects (9):
If you take any of the following medications, you should not use astragalus without first asking your doctor:

Drugs that suppress the immune system: Astragalus may interfere with these drugs. If you have an autoimmune disease, such as rheumatoid arthritis or lupus, or take cyclophosphamide, a medication used to reduce the chances of rejection in transplant recipients, or corticosteroids, do not take astragalus.

Lithium: Astragalus can make it harder for the body to get rid of lithium, so dangerously high levels of the drug could build up.
Recommended brands: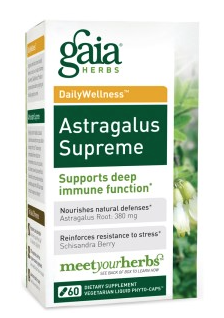 Gaia Herbs' Astragalus Supreme (which can be purchased here ) is specially designed to provide deep-level immune support while assisting the body in adapting to daily stress. The herbs in this formula work together to encourage overall immune system health, stamina, and endurance to physical and emotional stress. Astragalus Supreme also provides antioxidant protection to cells and tissues.
The Gaia Difference:
-Liquid potency, easy absorption – Alcohol-free Liquid Phyto-Caps
-100% vegetarian, dairy free, no gluten-containing ingredients
-Easily digestible plant-derived capsule
Laboratory tested for purity – Free of heavy-metal toxicity
Suggested Use
Adults take 2 capsules 2 times daily between meals.
Other Ingredients
Vegetable glycerin, capsule (vegetable cellulose)
Each 2 capsules contain 2,100 mg dry herb equivalent
Warnings
Not to be used during pregnancy or lactation. If you have a medical condition or take medications, please consult with your doctor before using this product. Keep away from children. Use only as directed on label. Safety sealed for your protection. Keep bottle capped at all times and store in a cool dry place. Natural separation may occur. This does not affect product quality.